This spring, Boston College fitted its football team with new helmet covers to help protect their student athletes from head injury. SAFR helmet covers have a soft outer shell that absorbs impact and has been scientifically proven to reduce force impact by as much as 72%. On-field testing results from a three-year study at a major Pennsylvania university were published in medical journals, including the Journal of Concussion.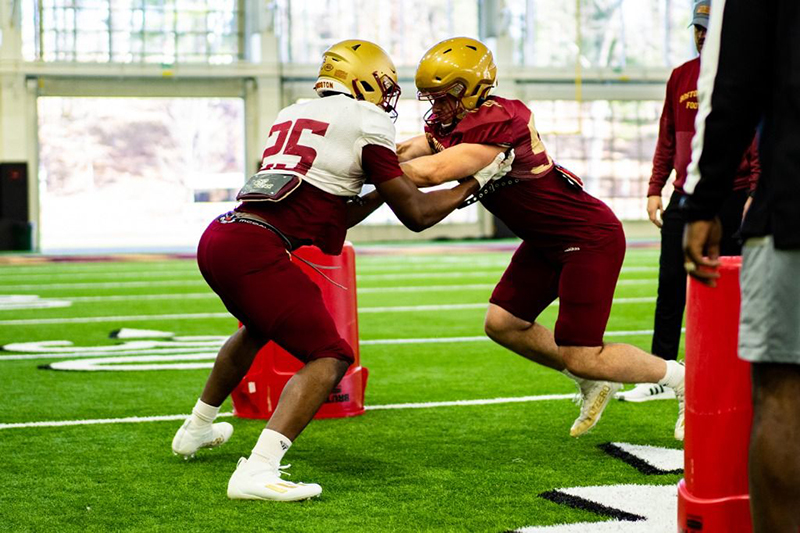 The SAFR Helmet Cover is designed to be streamlined, customized to team colors, and can be worn in games, as you can see in the photos above.
Player feedback has been overwhelmingly positive. After a recent practice, BC Eagle offensive lineman Ozzy Trapilo said, "I realized I didn't have my normal headache when I wore the SAFR Helmet Cover"
In addition to being the only helmet cover technology research to be published in a medical Journal, SAFR Helmet Covers are manufactured in the United States and are permitted for game play.
For more information or to request a quote, call 1-833-NOW-SAFR.
Photo credit: Boston College Athletics