Installation and Customization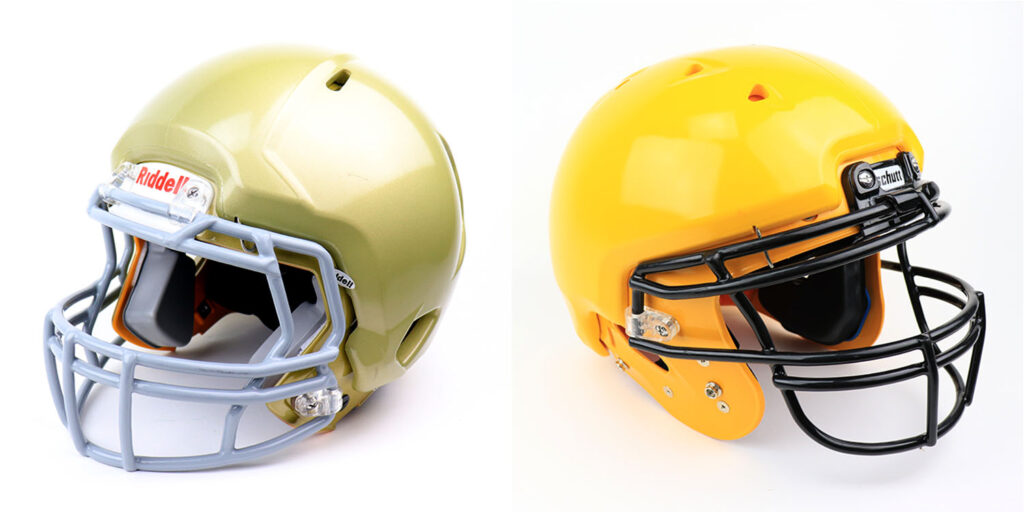 We customize SAFR Helmet Covers for the most popular helmets offered by Riddell and Schutt, the leading football helmet manufacturers. 
Streamlined
Streamlined and aesthetically pleasing, SAFR Helmet Covers contoured helmet-conforming shape sets it apart from other "add-on" head defense technologies. It is so seamlessly integrated into existing uniforms that the National Football High School Federation permits the product for both practice and game day use.
Decal Compatible in 80 Colors

The SAFR Helmet Cover is available in 80 standard colors and accepts custom decals to accommodate your team's unique branding.
Not your team's colors? No problem. Custom colors and decals are available upon request.
Simple to Install
The SAFR Helmet Cover was specifically designed for ease of use. Compatible with most major Riddell and Schutt helmets, our helmet covers require no additional hardware. Simply place the cover onto your existing helmet, secure using the fasteners and your helmet's natural snaps, and you're ready to play safer.
Built for Play
The SAFR Helmet Cover is made to play. In addition to its proven effectiveness in reducing the likelihood of head injury, the cover is durable and easy-to-clean. Its antimicrobial qualities make it resistant to bacterial and fungal growth. The cover was created for all weather conditions—resistant to heat, cold, and water.
One-Year Warranty
SAFR ProTech helmet covers are proudly made in the USA. Every SAFR Helmet Cover purchase comes with a full one year warranty that covers both material defects and defects in workmanship.