Governor Livingston High School, in its ongoing effort to create the safest football environment for all of its student athletes, has partnered with SAFR Sports to provide every player with a SAFR Helmet Cover this season. SAFR Helmet Covers can be attached to any helmet and are scientifically proven to reduce the risk of concussion by as much as 77%.
Equipping the Highlanders with SAFR Helmet Covers was a complete team effort. Thanks to the Governor Livingston Football Club, led by Jeanne Kingsley and Dana Campbell, a significant amount of money was raised this spring and led Head Football Coach Peter Ramiccio to consider putting the funds toward safety equipment.
"Playing football safely is our number one priority, and protecting the head is vital to that effort," said Head Football Coach Peter Ramiccio. "Anything that can be done to make the game safer is in the best interest of our players, their parents, and our school – and our push to wear SAFR Helmet Covers was a no brainer."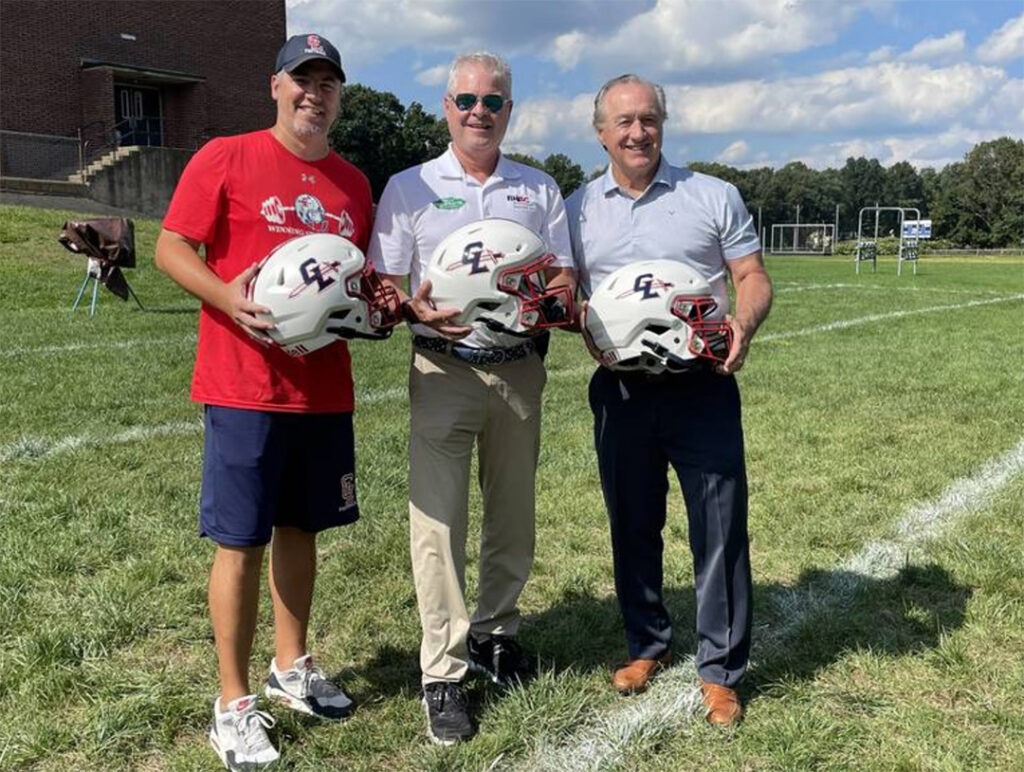 To assure the entire team would wear the SAFR product, the Football Club reached out to Dr. Patrick Smith, Chairman of the Smith Chiropractic Foundation. Dr. Smith has provided grants for years to pay for the impact concussion program at the Governor Livingston, and he recognized how SAFR Helmet Covers align with his Foundation's mission. The result was a $2,500 contribution to the Football Club to help complete the purchase for this season.
"Our hope is that this extra layer of safety will encourage more student athletes, and parents, to consider participating in football," said Dr. Smith. "This is a big step forward in the prevention of concussions and head injury." Jeanne Kinglsey added, "Knowing that my son Patrick is out on the field and equipped with the sport's safest head protection, I have much more peace of mind."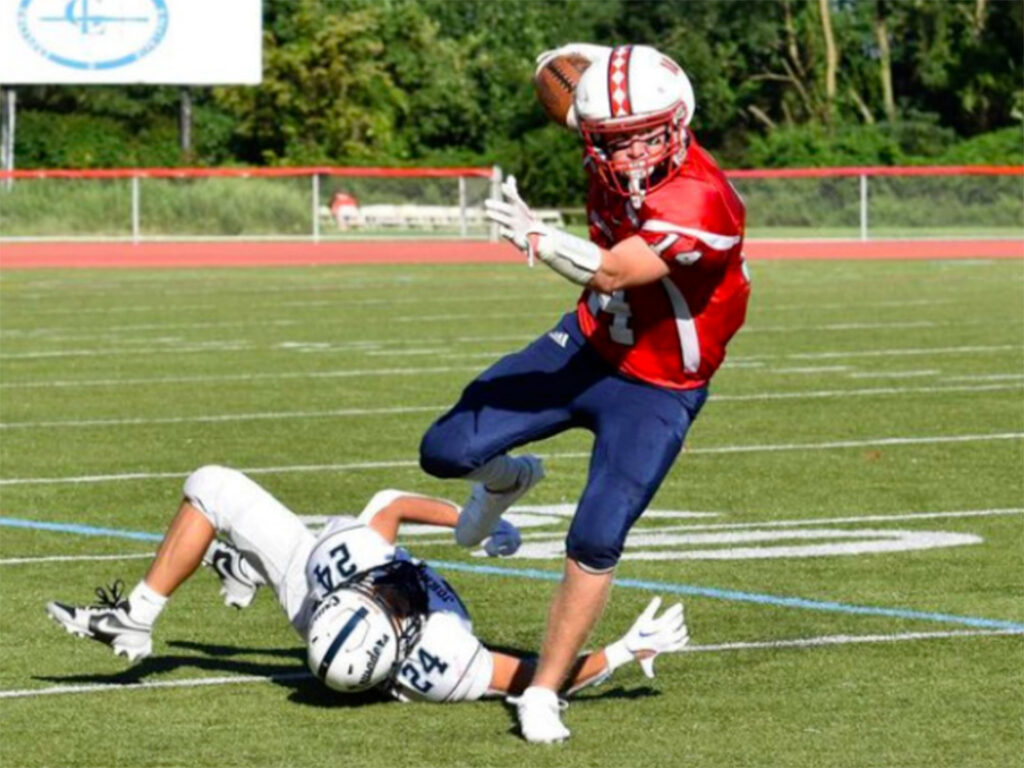 Recent data from a three-year independent study at a major university in Pennsylvania showed the effectiveness of wearing SAFR Helmet Covers, and the results have been published in scientific journals, including the Journal of Concussion.
This testing was validated last year at Virginia Tech's Helmet Lab, where researchers concluded that adding a SAFR Helmet Cover to 5-Star helmets showed a significant reduction in concussion risk. "At SAFR, we are continually pursuing new ways to improve sports safety through science, and we credit Governor Livingston HS for taking this important step to protect their student athletes," said SAFR Sports CEO John Zeglinski.
About SAFR Sports
SAFR Sports is staffed by former football players and professionals, all who share the singular mission of making football and all contact sports safer through science. SAFR Helmet Covers, worn by nearly 300 college teams, high schools, and youth football leagues, has been proven to reduce impact accelerations that reduce the adverse effects of repeated sub-concussive blows. Other important advantages of the SAFR Helmet Cover include being permitted for game-play by the National Federation of High Schools. In addition, the SAFR Helmet Cover is custom-manufactured to model and size, and will match the color and finish of existing helmets.
CONTACT INFORMATION
John McClung, Marketing Director
610.420.0513