Photo: SAFR Hero, David Couch with his wife, country singer Stephanie Quayle, modeling the SAFR Helmet Cover.
David Couch's leadership abilities were cultivated in athletics as quarterback for the Asheboro High School football team. When he heard about the SAFR Hero program he generously volunteered to sponsor three North Carolina high school football teams to provide them the best scientifically-proven head protection available.
The SAFR Hero program is a special partnership that provides "heroes" the opportunity to supply SAFR Helmet Covers to a deserving sports program. Couch sponsored Northern Guilford High School, Northwest Guilford High School, and his alma mater, Asheboro High School. 
Couch credits teamwork and leadership that he learned in athletics to his later successes in life, and understands how important it is to stay safe and healthy when competing.
"The SAFR Sports mission to make our great sport of football safer makes so much sense. I am thrilled to contribute to higher levels of safety for these schools in my community. Student athletes, their coaches and parents can have peace of mind that their heads are better protected, and it's proven by the science."
In his high school playing days, Couch was a duel threat, playing quarterback on the football team and catcher on the baseball team. In 2015, he was inducted into the Asheboro High School Hall of Fame.
A graduate of Wake Forest University, Couch was the punter for the Demon Deacons football team and a scholarship baseball player and starting catcher for four years. In 2016, Wake Forest Baseball Park was named the David F. Couch Ballpark in his honor.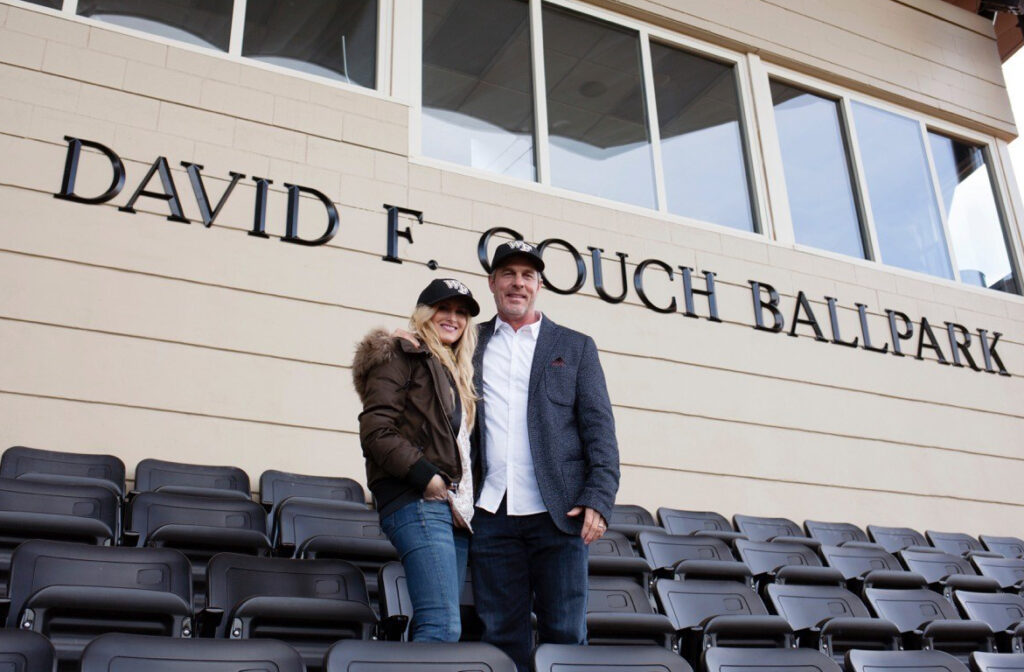 In addition to his successful career as CEO of Blue Ridge Companies, a real estate development company, Couch is focused on giving back to the people and pursuits that helped him throughout his life saying, "I am a father, husband, philanthropist, real estate developer and a farmer. My service to the world at this point in my life is mostly as a philanthropist."
Couch has two kids who he says are his "biggest rocks." His wife, Stephanie Quayle, is a country singer and songwriter.
Interested in supporting a football program? Learn more about being a SAFR Hero.