Ikem "Big Ickey" Ekwonu, the first round draft pick of the Carolina Panthers, returned to his high school, Providence Day in Charlotte NC, to deliver some great news. He announced that he was donating SAFR Helmet Covers to the football team and help keep student-athletes safer on the field.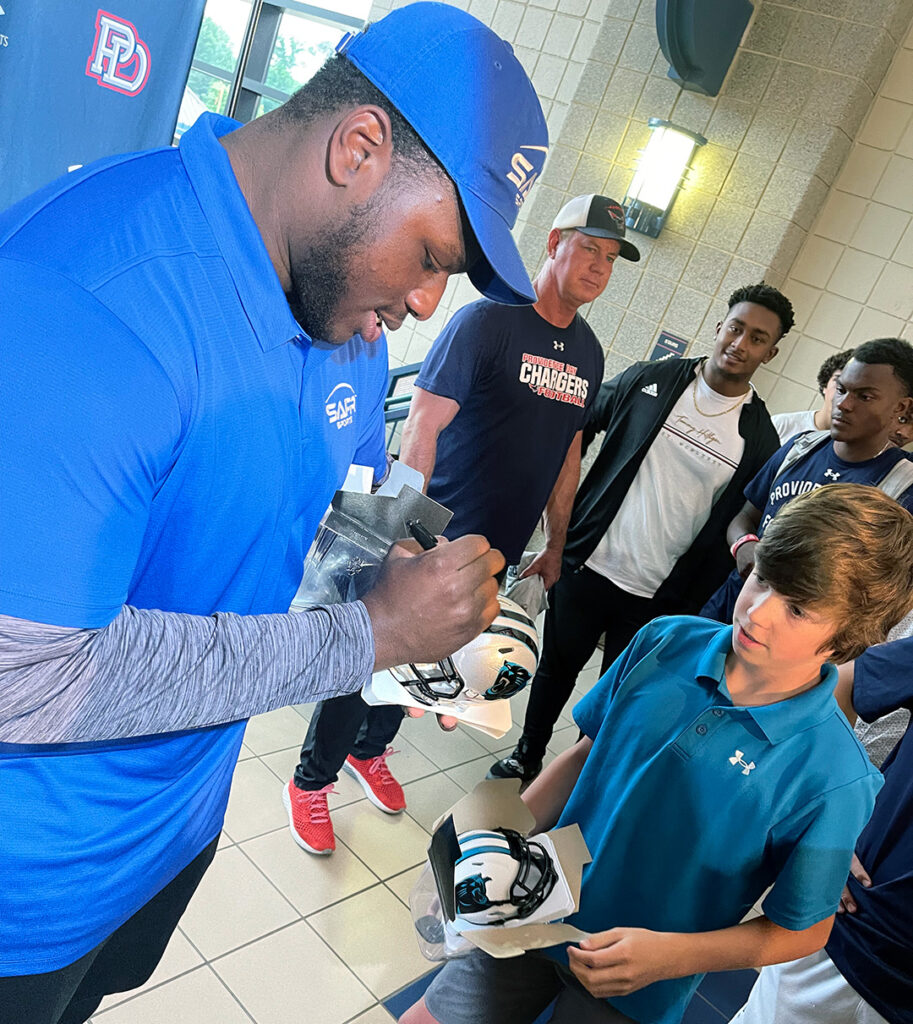 During his outstanding collegiate career, Ekwonu wore the the SAFR Helmet Cover all four years at North Carolina State and credits the protective helmet cover for allowing him to stay head-injury free.
"Every time you put those pads on, there's a risk involved," Ekwonu said. "And anything to minimize that risk, we're gonna take that chance. I can honestly say I walked off the practice field every day without even a headache."
The SAFR Helmet Cover has been scientifically proven to reduce force impact by as much as 72% — results from a 3-year study were published in the Journal of Concussion.  
Ekwonu believes in the merits of the SAFR Helmet Cover and began a partnership with SAFR Sports when he was in college last fall. After signing with the Panthers, he extended his endorsement and plans to continue wearing the SAFR Helmet Cover in the NFL.
During the event, Ekwonu was interviewed by many of the media on-hand, including Charlotte's local Fox affiliate, which illustrates the importance of SAFR's mission.