Philadelphia's best high school football players resumed a proud tradition of all-star competition on May 20, wearing game-ready Safer Helmet Covers to protect them from football concussions.
The safest all-star game in the country
It was important to not only bring the game back, but to do so safely. So SAFR Sports equipped players from both teams with custom, game-ready, SAFR Helmet Covers that have been tested to reduce concussions by as much as 77%.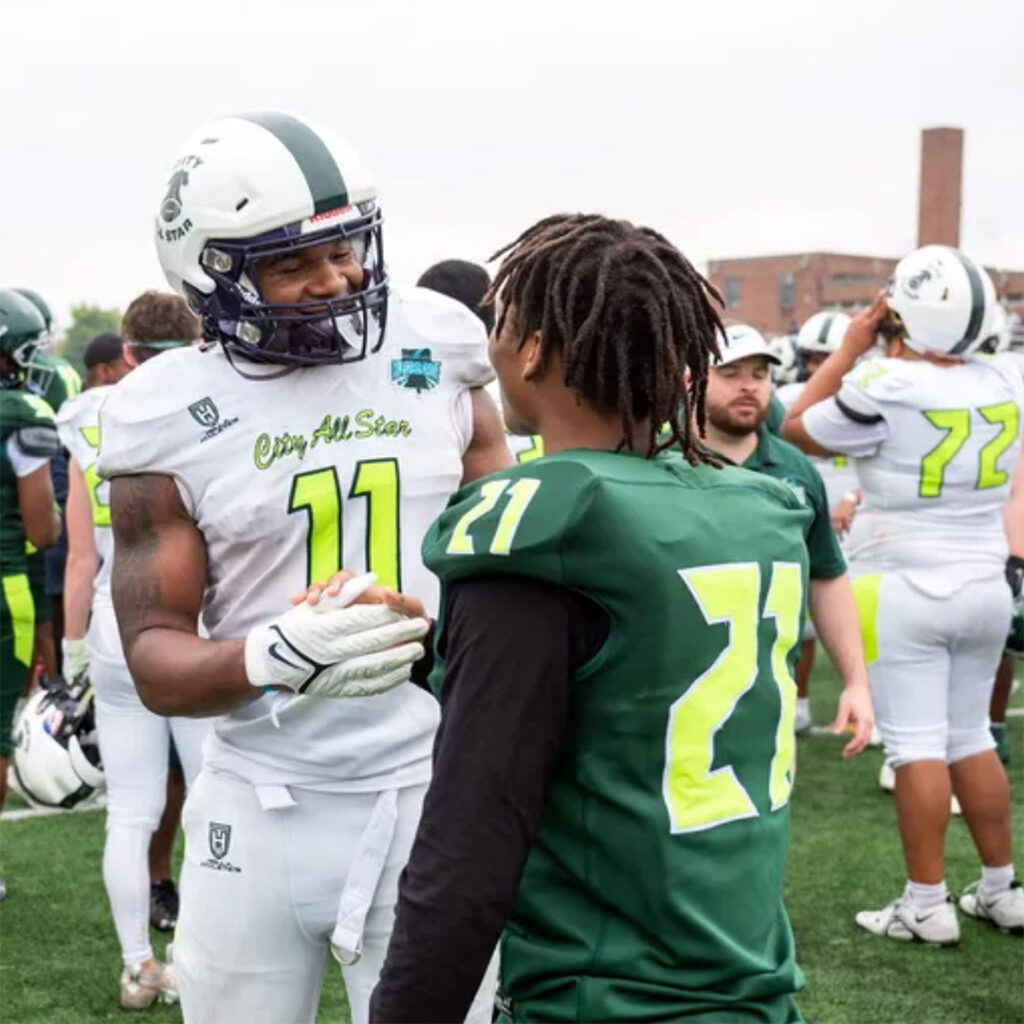 Photo credit: Joe Lamberti
"At SAFR Sports, we are continually pursuing new ways to improve sports safety through science, and we credit the City All-Star Game for taking this important step to protect their players." – John Zeglinski, SAFR President & CEO
While most helmet covers are only approved for use in practice, the SAFR Helmet Cover is permitted by the PIAA and National Federation of State High Schools Association (NFHS) to be worn in games. Streamlined and aesthetically pleasing, the helmet covers can be customized to match school colors and logos.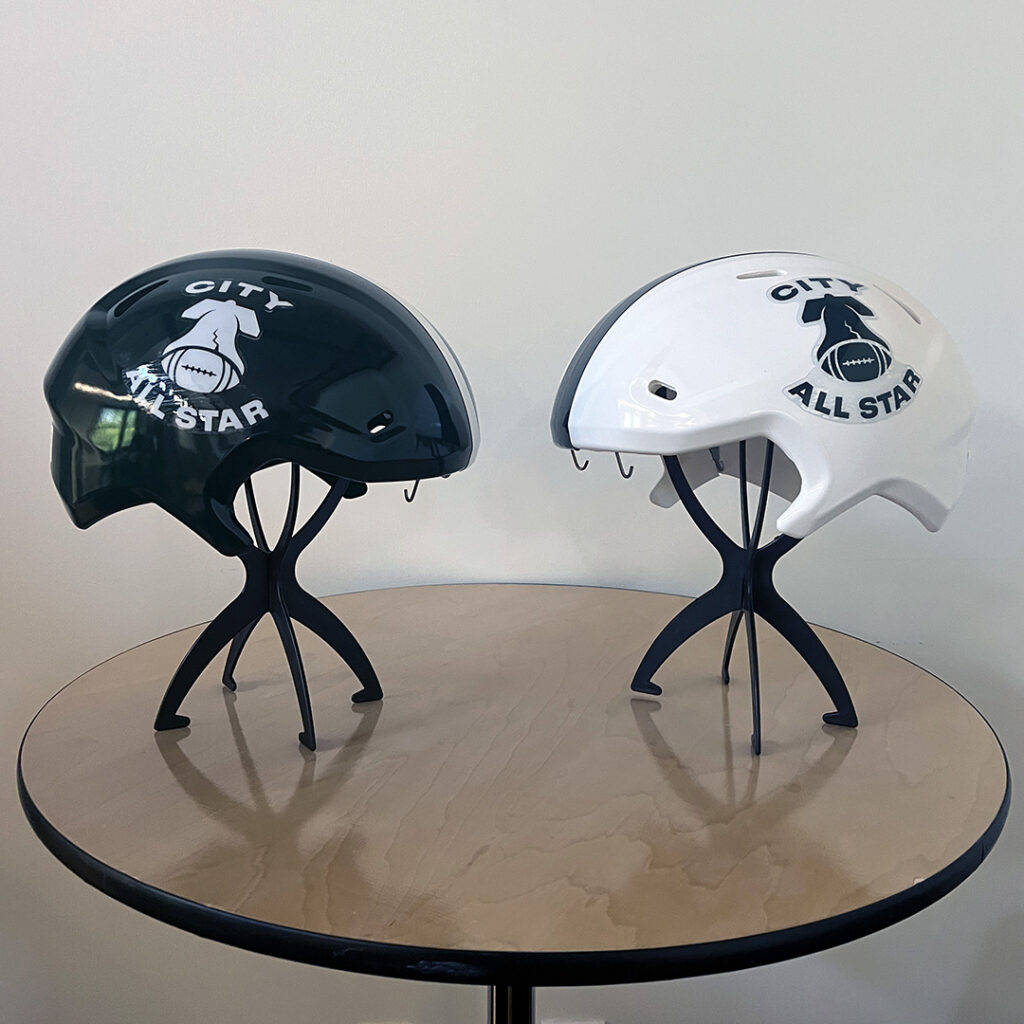 "This game has become the safest all-star game in the country, because SAFR Helmet Covers reduce the risk of concussions by 77%, and they're game-day ready." – Carlos Bradley
John Zeglinski and Carlos Bradley talked about supporting the All-Star game and the features of the Safer Helmet Cover with pafootballnews.com.
Bringing back an important tradition
Since 1975, the game has been a showcase for the city's best high school players. SAFR Sports Board Chair Carlos Bradley, a Philly native and former NFL linebacker, talked about the importance of bringing the game back.
"We're proud to help bring this great game back to our city — it's important not only for the players, but also for their parents, coaches, and all the football fans of Philadelphia."
After being cut short by the pandemic in 2019, the Philadelphia City High School All-Star Football game returned in large part, thanks to a partnership with SAFR Sports and Independence Blue Cross to sponsor the game.